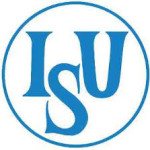 The ISU Dance Seminar which was postponed in 2013 is now back on the ISU Calendar,  the camp will take place in Seoul, Korea from 17-23 August 2014 (refer email below).
ISU have requested numbers of attendees (including skaters and coaches) ASAP, could you please respond to Jackie Kadar at your earliest convenience to advise of skaters and coaches who wish to attend, apologies for the short notice.
……………………………………………………………………………..
Ladies & Gentleman,
The second 

ISU

 International Ice Dance Development Training Seminar for Coaches and their Couples/Skaters unfortunately had to be 

cancelled

 by the 

ISU

 in the last moment after the Budget was approved and all the preparations were already done due to the disturbing, uneasy political situation in the Region in 2013.  Now we would like to inform you that we are going to revive this very needed Development Project.
With a very successful Seminar in 2012 attended by 8 Members from Asia and the Pacific region, the first stage of what is planned as a long-term Development Project was completed.
The aim of this Seminar is 
to introduce the discipline 
in new areas where it is not yet traditionally pursued, 
to teach the basic principles of Ice Dance to inexperienced Ice Dance coaches and Single Skating coaches, also to continue with the work started earlier.
The first, 2012 Seminar concentrated on the introduction and the basic principles of teaching Ice Dance. 

To provide practical experience to those coaches attending the seminar a limited number of skaters were also invited.
As planned before, with this second Seminar we shall concentrate on further development in more details building on the acquired knowledge after the first Seminar.  
The work will concentrate in much more detail with more on ice work with coaches and skaters, on basic/advancing teaching and skating skills, focusing on furthering the knowledge of coaches and skaters/couples.  

Similar to the first year, the Korean Skating Federation will host this Seminar in Korea, Seoul from August 17 – 23, 2014.
Coaches will be encouraged to participate with their pupils who are already established Ice Dance couples or individual ice dancers or single skaters willing to become ice dancers. 
The costs of the accommodation will be borne by the 

ISU

.  

Travel expenses for coaches and skaters will be left at their own charge or at their Member's charge.
Ice Dance Technical Committee Chair