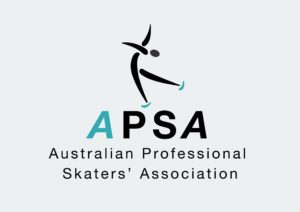 AGM INFO, UPDATE TO ADVANCED COACH (Lvl 3) ACCREDITATION REQUIREMENTS & COMMUNITY COACH COURSE OPEN FOR REGISTRATIONS…
Registration for attendance / notice of apologies
To help with the attendance list and apologies on the day of the AGM we kindly ask that you complete the attendance / non attendance apologies form via the below link
Nominations and Voting
Nominations are now closed.
As only 1 nomination has been received for each position up for election those nominations are taken to be elected.  These will be announced at the AGM.
Appointed positions:
The Committee may appoint non Committee positions to assist with additional duties to ensure the successful running of the Association.
Amendments to requirements for Advanced Coach Accreditation
After further consideration the APSA Committee has voted in favour of the removal of the practical coaching requirement of having produced a Junior level skater to be eligible for accreditation as an Advanced Coach. This will now be part of the educational levels.  Please note that all educational levels do require successful completion of a practical assessment.                          
Community Coach Course
We are happy to announce registrations are now open for the new Community Coach course to be conducted via e-Learning its the Practical component being held in Sydney in January 2021.  Details have been sent out to those who registered their expressions of interest and to ISA for distribution to its Members.
Remote learning has been introduced for the first time and gives participants who do not reside in the State / Territory where the Practical component of the course is being held the opportunity to attend without the additional expenses of airfares, accommodation etc.
This is a very exciting initiative for coach education and accreditation for the future and one of which APSA is very proud to introduce.  We look forward to sharing the outcome with all of our Members and the members of the Members.
For coaches who have completed expressions of interest for other accreditation levels, we have a data base with your information and will contact you directly when the course registrations are open.  
The ASC is currently in the process of producing 160 to 170 new pieces of information for Associations to access for their accreditation courses.  These are in line with their new direction of education ranging from Play to Performance levels and the vast changes within sport.  They have been working on this for some time and are hoping to start releasing the information in June / July 2021.
These will play an important part  in completing our accreditation education programs.